THE CORRELATION BETWEEN STUDENTS' LEARNING STYLES AND THEIR SPEAKING PERFORMANCE AT THE THIRD SEMESTER STUDENTS OF ENGLISH EDUCATION STUDY PROGRAM OF IAIN STS JAMBI
Abstract
The purpose of this research were: 1) To determine the learning styles of students, 2) to know the correlation between students' learning style and their speaking performance, and 3) to know the contribution of learning styles toward speaking performance. This research was descriptive quantitative research with statistical analysis techniques using Pearson Product Moment. The collection of data obtained through questionnaires and speaking performance rubric. The results showed the overall look that learning styles at Third Semester of English Education Program of IAIN STS Jambi is a visual 14 students (43.75%), audiovisual 10 students (31.25%), kinesthetic 8 students (25%). And also based on the Pearson Product Moment Correlation test, it was known that there was very high correlation between learning style and speaking performance with Pearson Correlation value  0.842 with a significance value 0.000 <0.005 so it can be concluded that there is a significant correlation between learning style and speaking performance. Then, based on the simple linear regression test showed that learning style contributed as much as 7,1% (R Square 0,071) on the speaking performance.
Keywords : Learning Styles, Speaking Performance, University Students
References
Arikunto, S. (2008). Prosedur penelitian suatu pendekatan praktik. Jakarta: Rineka Cipta.
Aunurrahman. (2009). Belajar dan pembelajaran. Bandung: Alfabeta.
Brown, H. Doughlas. (2007). Principles of languange learning and teaching 5th edition. San Fransisco: Longman.
Brown, H. Doughlas. (2003). Strategies fo Succes: A Practical Guide to Learning English. New York: Logman.
Coffield, F., Moseley, D., Hall, E., & Ecclestone, K. (2004). Learning styles and pedagogy in post-16 learning: a systematic and critical review. London : LSRC reference, Learning & Skills Research Centre.
Cornelius, Sarah. (2001). Learning Online : Model and Style. Edinburgh, London: Oyis (Online Tutoring Skills Project).
DePorter, Bobbi. Hernacki, Mike. (2010). Quantum learning: Membiasakan belajar nyaman dan menyenangkan, quantum learning: unleashing the genius in you. Bandung: Kaifa.
DePorter, Bobbi. Hernacki, Mike. (2012). Quantum learning: Membiasakan belajar nyaman dan menyenangkan, quantum learning: unleashing the genius in you. Bandung: Kaifa.
Dornyei, Zoltan. (2005). The Psycholog the Languane Learner. New Jersey: Lawrence Erlbaum Associates, Inc.
Gilakjani, Abbas P. (2012). Visual, Auditory, Kinaesthetic Learning Style and Their Impact on English Languange Teaching, Iran: Journal of Studies in Education.
Hamzah B. Uno. (2008). Teori Motivasi dan Pengukurannya Analisis di Bidang Pendidikan. Jakarta: Bumi Aksara.
Muijs, Daniel. (2004). Doing Quantitative Research in Education. London: SAGE Publication Ltd.
Nasution. (2011). Berbagai pendekatan dalam proses belajar dan mengajar. Jakarta: PT. Bumi Aksara.
Nzesei, Mutua Meshack. (2015). A correlation study between learning styles and academic achievement among secondary school students in Kenya. Retrieved from website: http://erepository.uonbi.ac
P-12, Prekindergarten through Grade 12 Education. Speaking rubric. Retrieved from website: www.p12.nysed.gov/ciai/lote/pub/lotecassess.pdf.
Permendiknas 41. (2007). Peraturan menteri pendidikan nasional tentang standar proses untuk satuan pendidikan dasar dan menengah. Jakarta.
Qodriyah, Annie. (2011). The correlation between learning style toward learning outcome on the subject of aqidah ahlak at fourth grade mi miftakhul akhlaqiyah bringin ngaliyan Semarang. Retrieved from website library.walisongo.ac.id/digilib/download.php
Richard, Jack C. (2008)Teaching Listening and Speaking From Theory to Practice, New York: Cambridge University Press.
Sadker, David Miller, Sadker, Myra Pollack, and Zittleman, Karen R. (2008) Teachers, Schools, and Society. New York: McGraw-Hill Companies.
Tarigan, Djago dan H.G. Tarigan. (1990). Teknik Pengajaran Keterampilan Berbahasa. Bandung: Angkasa.
Willis, Judy. (2008). How Your Child Learning Best. USA: Sourcebooks, Inc.
Full Text:
PDF
Refbacks
There are currently no refbacks.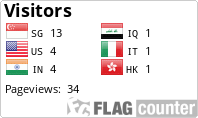 JR-ELT disebarluaskan di bawah Lisensi Creative Commons Atribusi 4.0 Internasional.