ENGLISH AS A SOLELY INSTRUCTIONAL MEDIUM: ITS EFFECTIVENESS ON STUDENTS' RESPONSES AND ENGLISH PROFICIENCY
Abstract
This research examined the effectiveness of English as the solely instructional medium in one informal educational institution. In the first English class, an English-only rule was strictly ruled whereas in the second English class, the use of Bahasa Jambi as the students' local language was permitted. The research is appropriately undertaken as a mix method research with quantitative and qualitative approach. The site of the research is an established informal English institution in Indonesia. The authors usedthree kinds of instruments in collecting the data; questionnaires,tests (pre-test and post-test), and interviews. Participants of the research are the students of intermediate classes of aninformal education institution in Jambi. The results show that 1) the students of the first class have stronger preferences to learn English than the students of the second class 2) the students' English proficiency improvement of the first English class "under the strict rule of the use of English" is slightly higher than that of the second class "the local language permitted". Suggestions and recommendations are offered for the betterment of English teaching and learning in Indonesia.
Keywords: English, Instructional Medium, Proficiency, and Responses.
References
Barnitz,J.G. (1985). Reading development of non native speakers of English. Orlando: Harcourt.
Cohen, L., Manion, L., & Morrison, K. (2000). Research methods in education. London & New York: Routledge Falmer.
Ferguson, G. (2006). Language planning and education. Edinburgh:University Press.
Graphpad. (2015) T-test calculator, accessed 15 Oktober 2015; available onhttp://graphpad.com/quickcalcs/ttest1/
Mahwah, N. J. (2004). Medium of instruction policies: which agenda? Whose agenda?. Lawrence Erlbaum Associates Publishers.
Oppenheim,A.N.QuestionnaireDesign,InterviewingandAttitudeMeasurement.London, UK: PinterPublishersLtd, 1992.
Padilla,A.M.(1990).BilingualEducation:issuesandstrategies.NewburyPark:SagePublications.
Poon, A. Y.K. (2000). Medium of Instruction in HongKong: rule and practice. University Press of America.
Vygotsky, L. S. Thought and Language. Cambridge, MA: MIT Press.
Weaver, C. (1988). Reading Process and Practice: From socio psycholinguistics to whole language. Portsmouth, NH: Heineman.
Willig, A.C. (1985). A meta-analysis of selected studies on the effectiveness of bilingual education. Review of Educational Research, 55 (3), 269-317.
Wong, R. M. H. (2010) The effectiveness of using English as the sole medium of instruction in English classes: student responses and improved English proficiency. Porta Linguarum 13, 119-130.
Full Text:
PDF
Refbacks
There are currently no refbacks.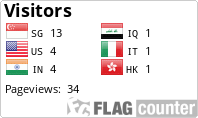 JR-ELT disebarluaskan di bawah Lisensi Creative Commons Atribusi 4.0 Internasional.