COMMUNICATION STRATEGIES EMPLOYED BY THE ELT STUDENTS IN SPEAKING CLASS
Abstract
This study was aimed at identifying the communication strategies employed by the students in Speaking class and their reasons in employing communication strategies. The designof the research was descriptive case study. The result of the study shows that the students employed twelve communication strategies, namely, approximation strategy which was employed by the students 65 times, stalling or time-gaining 44 times, appeal for help 19 times, literal translation 15 times, code switching 13 times, message abandonment 10 times, topic voidance 7 times, word coinage twice, foreignizing once, use of non-linguistic signals once, repetition 25 times, andself-correction 5 times. Based on the data obtained from the interview, the researcher found that the students who used communication strategies said that they used communication strategiesbecause of their nervousness, lack of vocabulary, lack of language structures, the influence of their L1. Moreover, the students said that they wanted to avoid the silence of speaking, to make the word clear to the listener and to correct their own mistakes.
Keywords:speaking class, communication strategy, types of communication strategies
References
Ary, D., Jacobs, L.C. & Razavieh, A. (2002).Introduction to Research in Education (6th ed). New York: Wadsworth/Thomson Learning.
Brown, D.H. (2007). Teaching by Principles: An Interactive Approach to Language Pedagogy (3rded.). New York: Pearson Education, Inc.
Celce-Murcia, M., & Olshtain, E. (2000).Discourse and Context in Language Teaching: A Guide for Language Teachers. Cambridge: Cambridge University Press.
Dornyei, Z. (1995). On the Teach ability of Communication Strategies.TESOL Quarterly. (Online), 29 (1): 56-85, (http://203.72.145.166), retrieved on February 27, 2013.
Maleki, A. (2010).Techniques to Teach Communication Strategies.Journal of Language Teaching and Research. (Online),1 (5), 640-646. (academypublisher.com), retrieved on February 25, 2013.
Stern, H.H. (1984). Fundamental Concepts of Language Teaching. Oxford: Oxford University Press.
Yin, R. K. (2003).Case Study Research: Design and Methods (3rd ed.). Thousand Oaks, CA: Sage.
Full Text:
PDF
PDF
Refbacks
There are currently no refbacks.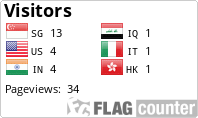 JR-ELT disebarluaskan di bawah Lisensi Creative Commons Atribusi 4.0 Internasional.